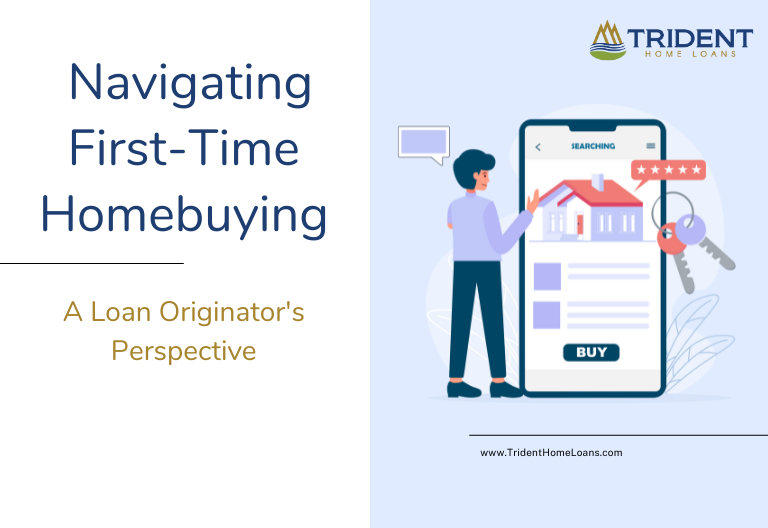 Submitted by: Dave Jeltema, MLO |  NMLS 2326697
Navigating First-Time Homebuying: A Loan Originator's Perspective
Becoming a first-time homebuyer is an exciting milestone, but it can also be a daunting process. As a loan originator, I have witnessed numerous homebuyers face various challenges during their journey towards homeownership. In this article, I will provide valuable insights and guidance to help you navigate the complexities of the homebuying process successfully.
Assessing Your Financial Readiness: Before embarking on the homebuying journey, it's crucial to assess your financial readiness. Review your credit score, outstanding debts, and savings. A strong credit score will increase your chances of securing a favorable mortgage rate.

Establishing a Budget: Determine how much you can afford to spend on a home. Consider not only the down payment but also the closing costs, monthly mortgage payments, insurance, and property taxes. Setting a realistic budget will prevent you from overextending yourself financially.

Choosing the Right Mortgage: There are various mortgage options available, each with its terms and conditions. A fixed-rate mortgage offers stability, while an adjustable-rate mortgage may provide initial lower payments. Consult with a loan originator to understand the best mortgage option that suits your financial situation and long-term goals.

Pre-Approval Process: Getting pre-approved for a mortgage is a wise step before house hunting. Pre-approval demonstrates to sellers that you are a serious buyer, giving you a competitive edge in a competitive market.

Engaging a Real Estate Agent: Partner with an experienced real estate agent who understands your needs and the local market. They will guide you through the home search and negotiate on your behalf.

Home Inspection: Always conduct a thorough home inspection to identify any potential issues or required repairs. This step protects you from unpleasant surprises after the purchase.

Understanding the Closing Process: The closing process involves signing a myriad of documents. As a first-time homebuyer, you might find it overwhelming. Lean on your loan originator and real estate agent for explanations and clarifications.

Considering Additional Assistance Programs: Research and inquire about any first-time homebuyer assistance programs, grants, or subsidies that can make the process more affordable.

Long-term Financial Planning: Homeownership extends beyond the initial purchase. Plan for ongoing maintenance costs, property taxes, and potential fluctuations in the housing market.

10. Patience and Perseverance: Finding the right home takes time. Be patient and persevere through the process. Remember that homeownership is a significant investment and a journey worth taking.
Source: Trident Home Loans
In conclusion, buying a home for the first time can be smoother with careful planning, financial preparation and the right team of professionals. As a loan originator, my top advice is to learn, seek expert advice and stay committed to your long-term homeownership goals. Congratulations on taking this exciting step toward securing your future and creating a place to call home. Have a great home buying experience!
Dave Jeltema
MLO | NMLS 2326
[email protected]
Website
(850) 972-9935
Apply or contact me today!