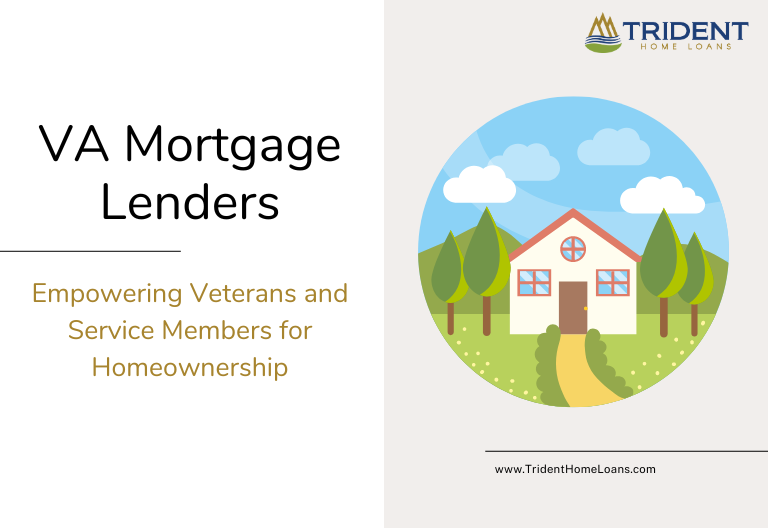 Submitted by: Nate Parsons, MLO | NMLS 2108082
VA Mortgage Lenders: Empowering Veterans and Service Members for Homeownership
For veterans and active-duty military personnel, owning a home is not just a dream – it's a well-deserved opportunity, thanks to VA mortgage lenders. These financial institutions cater to the unique needs of veterans and service members across the United States, providing them with advantageous mortgage solutions that pave the way to homeownership.
Zero-Down Payment with VA Loan Guaranty
One of the most compelling advantages of working with VA mortgage lenders is the VA loan guaranty program. This program allows eligible veterans and active-duty military personnel to secure a home loan with a zero-down payment. Imagine the financial freedom of owning a home without the substantial upfront costs. It's a game-changer for those who wish to invest in real estate or enjoy the comfort of a second home.
VA Mortgage Refinance: Maximizing Home Equity
If you've already secured a VA loan for your primary residence, VA mortgage refinance becomes a strategic option. It enables you to tap into the equity you've built in your home, potentially providing funds for various purposes, including the purchase of a second home. VA mortgage refinance offers competitive interest rates and minimal hassles, making it a smart choice for veterans looking to optimize their financial situation.
The Veterans Affairs Home Loan Program: Tailored for Heroes
The Veterans Affairs Home Loan program is designed with veterans and service members in mind. It offers a range of benefits, including no private mortgage insurance (PMI) requirements and competitive interest rates. VA-approved homes, which meet specific quality and safety standards, are eligible for these loans, providing a wide array of choices when selecting a home.
VA-Approved Homes: Diverse Options for Veterans
VA-approved homes come in various styles and locations, ensuring veterans and service members have the freedom to choose a property that suits their preferences and needs. Whether it's a spacious suburban house, a cozy countryside retreat, or a modern urban apartment, the options are diverse and cater to a wide range of tastes.
Veterans Home Mortgage: Your Partner in the Journey
Veterans home mortgage lenders don't just provide loans; they become partners in your homeownership journey. Their expertise guides you through every step of the process, from the initial application to the final closing. They are dedicated to helping veterans and service members make informed decisions about their second home investment.
In conclusion, VA mortgage lenders are instrumental in making homeownership accessible and advantageous for veterans and service members nationwide. With the VA loan guaranty program, VA mortgage refinance options, and a variety of VA-approved homes, veterans have the tools they need to secure their dream homes. The Veterans Affairs Home Loan program, coupled with the expertise of veterans home mortgage lenders, empowers heroes to achieve their homeownership goals. Don't wait any longer; begin your journey today with VA mortgage lenders.

Nate Parsons
MLO | NMLS 2108082
[email protected]
Website
720 485-1985
Apply or Contact me today!